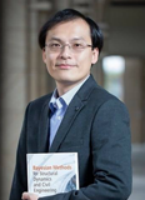 Prof. Ka-Veng Yuen (H-Index: 44)
State Key Laboratory of Internet of Things for Smart City, University of Macau, China
Experience: Prof. Yuen is the Dean of Graduate School and a Distinguished Professor of Civil and Environmental Engineering (CEE) of the University of Macau. He is a member of the 8th Science and Technology Commission of the Ministry of Education. He is also a member of the Board of Trustees of the Science and Technology Development Fund (FDCT) of the Macao SAR Government. Prof. Yuen's research expertise includes Bayesian inference, uncertainty quantification, system identification, structural health monitoring, reliability analysis and analysis of dynamical systems. His paper "Model selection using response measurements: Bayesian probabilistic approach" (coauthored with J.L. Beck) is one of the top 10 most cited papers among all papers published in the Journal of Engineering Mechanics (established since 1983) of the American Society of Civil Engineers. Furthermore, his single-author book "Bayesian methods for structural dynamics and civil engineering (published by the top publisher John Wiley & Sons in 2010) has attracted great attention of Bayesian methods for structural dynamics. It has become a classical reading in this research field.
Personal Web Sites: https://www.researchgate.net/profile/Ka-Veng-Yuen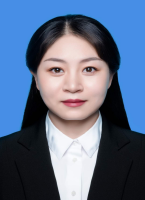 Prof. Na Li
Xidian University, China
Experience: Li Na, a professor at the Xidian University, Doctoral supervisor. Member of key laboratory of electronic equipment structural design, Ministry of Education. Her main research direction is high precision electronic equipment error theory, new system antenna structure design and optimization. She has presided over a number of national-level scientific research projects: the national defense project, the astronomical joint fund of the NSFC, the National of NSFC, and youth fund of the NSFC, the Basic Research Program of Natural Science of Shaanxi province-young Talents Project. In 2020, she won the title of "Golden Mountain talented person" in Zhenjiang, Jiangsu Province, and was 2021 selected into the high-level Innovative Entrepreneurship program in Jiangsu Province. She has published more than 30 Sci/Ei retrieval papers in Chinese Journal of Mechanical Engineering, Acta Astronautica, Research in Astronomy and Astrophysics, applied for more than 40 national invention patents and granted 14 patents.
Personal Web Sites: https://faculty.xidian.edu.cn/LN8/zh_CN/index.htm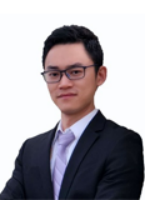 Prof. Kun Li
Chongqing University, China
Title: Processing and applications in metal additive and intelligent manufacturing
Abstract: Metals additive and intelligent manufacturing, has demonstrated great value and broad application in strategic emerging industries such as aerospace like turbo engine and blades, transportation like bearings, new energy and medical structures. The research progress has been made through several decades combined with the lab research. It has changed the traditional manufacturing methods and provided new ideas for the direct manufacturing of complex metal structures and functional parts, liberating the freedom of designers and making new product forms emerge, which shows very considerable prospects in the fields of innovative product development, biomedicine and energy.
Experience: Distinguished Professor of "Hongshen Young Scholars", PhD supervisor, overseas talents. Obtained Bachelor degree from Jilin University, obtained Philosophy degree from Tsinghua University. In February 2017, he went to the University of Texas at El Paso for postdoctoral research and served as Prof. Lawrence E. Murr (The pioneer in additive manufacturing in the US) and R.D.K. Misra's PhD student co-supervisor. The scientific research achievements won the University of Texas Researcher Award 2018. In April 2019, he served as a senior researcher in the Department of Mechanical Engineering and Materials Science, University of Pittsburgh. In August 2020, he was hired as a "Hongshen Young Scholar" Distinguished professor and doctoral supervisor of Chongqing University, engaged in teaching and research work. Mainly engaged on additive manufacturing, intelligent 3D net forming, high-performance materials and phase change, and material computing. He has published more than 40 papers in famous journals and conferences such as "Additive Manufacturing", "Journal of Materials Science and Technology", "Materials Science and Engineering: A", and "Journal of Nuclear Materials". Served as the reviewer of famous journals in the fields of "Acta Materialia", "Materials Research Letters", "International Journal of Plasticity" and other fields.
Personal Web Sites: https://faculty.cqu.edu.cn/KunLi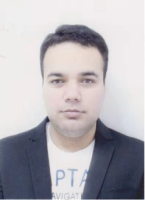 Assoc Prof. Muhammad Junaid
China University of Mining and Technology, China
Experience: Muhammad Junaid recieved PhD, MS & B.Eng in Electrical Engineering in 2020, 2015 & 2011 respectively. He is currently serving as Associate Professor at the School of Electrical Engineering, China University of Mining and Technology. He also had previously served as Lecturer (Power Engineering) at the Department of Electrical Engineering, SARHAD University of Science & Information Technology Pakistan. His research interest is in the Alternatives to the SF6 gas and Key technologies for Fault Current Interruption using Vacuum Interrupters, Cryogenic Dielectrics and High voltage insulation. He is an active member of IEEE (Senior level), Chinese Society of Electrical Engineering (CSEE), European Society for Applied Superconductivity (ESAS), IAENG Hong Kong, & Pakistan Engineering Council (PEC). At present, he is involved in 8 funded projects, have 2 Patents and about 30 publications to his name.
Personal Web Sites: http://faculty.cumt.edu.cn/MuhammadJunaid/en/index/207779/list/index.htm